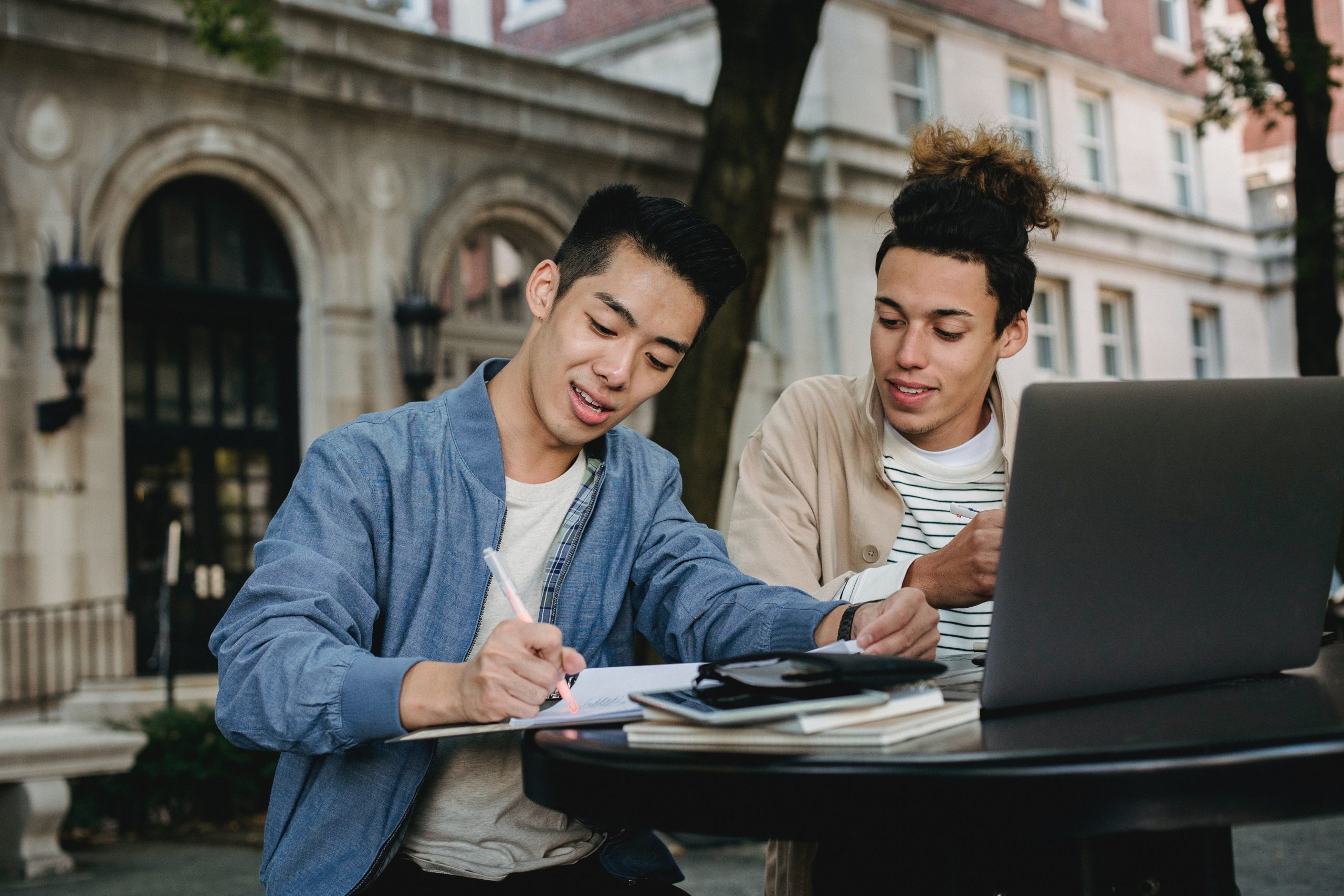 We frequently represent graduate students who have experienced discrimination or harassment in their programs, something that studies have indicated is unfortunately common.  The unique status of graduate students within universities affects what legal protections for discrimination apply to them. Graduate students often hold multiple roles simultaneously – student, research assistant or teaching assistant, advisee, and mentee. Their success as early-career researchers is uniquely tied to their relationships with faculty mentors and others in their discipline, meaning they may be less likely to report discrimination. But when it comes to asserting legal claims, the key issue is how their mixed status as student and employee affects what claims they can pursue.  
Relevant anti-discrimination statutes 
For graduate students who also carry out paid work, there are overlapping protections from discrimination under federal and state law. Various provisions of the Civil Rights Act of 1964 prohibit discrimination in educational programs and institutions, including Title IX (sex) and Title VI (race, color, and national origin). Title VII of the Civil Rights Act and the Massachusetts anti-discrimination statute, Massachusetts General Laws Chapter 151B, bar discrimination in employment. And the federal Americans with Disabilities Act (ADA) prohibits disability-based discrimination in both employment and education. Outside Massachusetts, the anti-discrimination laws of other states protect students and employees as well, often providing stronger protections than federal law. 
Applicability of education and employment statutes in gender discrimination claims  
The classification of graduate students as students or employees has come up frequently in the context of graduate students' efforts to unionize. The National Labor Relations Board (NLRB), having shifted positions multiple times, currently recognizes that teaching and research assistants may be considered employees for purposes of the National Labor Relations Act (although the NLRB also recently ruled that some graduate students are not employees, if their funding is not tied to specific job responsibilities). NLRB rulings are primarily relevant to union eligibility, but courts will look to NLRB definitions to determine a person's employment status in other contexts.  
Title IX bars gender-based discrimination against "persons" participating in educational programs; it does not distinguish between students and employees. As we have previously discussed, federal circuit courts have disagreed on whether Title VII preempts Title IX for purposes of gender discrimination claims by university employees, but most have determined that Title VII does not preempt Title IX, meaning an employee can bring either or both claims to address gender discrimination. This interpretation is consistent with the interpretation set forth by the Department of Justice, one of the agencies charged with enforcing Title IX.   
While the First Circuit had previously suggested that Title VII does not preempt Title IX, in two 2021 cases the Federal District Court for the District of Massachusetts faced the Title VII preemption question directly. In Harrington v. Lesley University, the court concluded that Title VII and Title IX are "separate enforcement mechanisms, either or both of which an individual may use to challenge sex-based employment discrimination in a federally funded educational program." The court reasoned that nothing in the statutory text of Title IX, or the statutory schemes of Title VII and Title IX together, suggested that Congress intended Title IX protections to apply only to students. Rather, the court noted that Congress intended "to eradicate sex-based discrimination in the education environment" and that "[a]chievement of this goal turns on the nature of the employer as an educational provider, not on the status of the plaintiff as a student." Another Massachusetts District Court Judge reached the same conclusion earlier in 2021 in Farzinpour v. Berklee College of Music, allowing a professor's claims under both Title IX and Title VII to proceed. In short, these cases establish that a graduate student discriminated against in a program that has an employment component not only can assert claims under Title IX, but can also pursue claims under Title VII and state laws like Chapter 151B in Massachusetts.   
Procedural requirements 
One crucial difference between the two types of statutes is that Title IX (and other federal education discrimination statutes) provide plaintiffs with "direct access to the courthouse" – litigants may take their claims directly to state or federal court. While there are administrative enforcement mechanisms for Title IX, primarily through the Department of Education's Office for Civil Rights (OCR), there is no requirement that a plaintiff file with an agency first before going to court. If a student or employee does want to file with OCR, they must do so within 180 days of the discriminatory action. OCR will then investigate and may take administrative action against the institution if it finds a violation. The statute of limitations to file a Title IX claim in court follows the state's personal injury statute; in Massachusetts, that is three years. 
To assert a claim under Title VII or Chapter 151B, a plaintiff must first comply with a set of administrative procedures. In Massachusetts, a plaintiff must first file with the Massachusetts Commission Against Discrimination (MCAD) within 300 days of the last alleged violation, and the plaintiff can then choose to either litigate their case through the MCAD's administrative system or remove the case from the MCAD and proceed in court. That court case must be filed within three years of the acts of discrimination that form the basis of the claim. 
Remedies 
Another difference between the education discrimination statutes and the employment discrimination statutes is in the remedies available. In a Title IX lawsuit, a plaintiff can obtain compensatory damages, as well as attorney's fees and costs, and injunctive relief (prospective relief requiring the educational institution to take certain actions). Title IX itself does not cap compensatory damages. However, in light of a recent Supreme Court case, some courts, including in the District of Massachusetts, have ruled that Title IX does not permit recovery for most emotional distress damages. In practice, these rulings place a limit on the compensatory damages available because emotional distress is often the largest component of a compensatory damages award.   
Both Title VII and Chapter 151B allow for injunctive relief, compensatory damages (including emotional distress damages), attorney's fees and costs, and punitive damages. However, Title VII caps damages other than front pay and back pay based on the size of the employer with a maximum of $300,000 for employers with more than 500 employees. Chapter 151B, on the other hand, contains no limitations as to the damages that can be awarded.  
Although there are different factors to weigh in every case, these overlapping statutory schemes exist to protect graduate students from discrimination, and allow them different avenues to challenge it when it occurs. 
If you are a graduate student or employee of an educational institution who has experienced discrimination, contact one of our employment or education attorneys at: (617) 742-6020.